On July 1, 2020, Total Pro Roofing was honored to complete another Roofs for Troops roof replacement.  Avionics Electrician Third Class, Johnnie Landers, a Georgia Veteran in Buford, was the free roof recipient.
The Lander's roof was in need of replacement due to issues from the roof line at a past addition, aging shingles, and deteriorating decking.  They had exhausted all other options, and we knew we had to help this Georgia Veteran.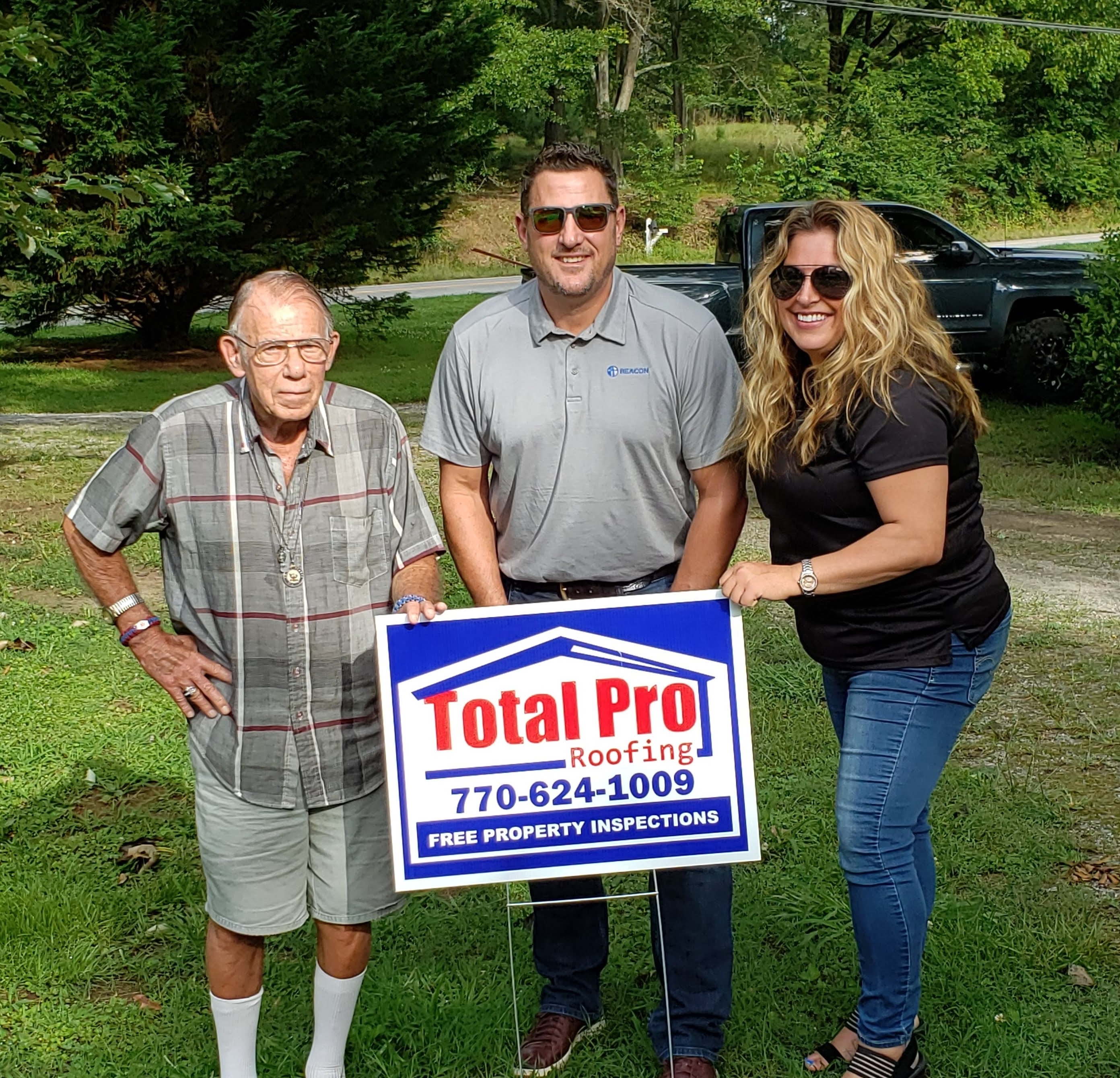 This roof replacement project was completed within a day.  CertainTeed Landmark architectural shingles were useed, a company favorite for it's lifetime (50 year) manufacturer warranty, ease of install, and 10 year algae streak resistance.
We would like to give a special thank you to:
Our customers whose business and referrals make it possible for Total Pro Roofing to be in a position to give back.
Shingle manufacturer, CertainTeed, for their contribution towards materials.
Material Supplier, Beacon Roofing Supply, for their contribution towards materials.
Active Heroes – For their assistance in submitted veteran applications for these projects.
The Total Pro Roofing Roofs for Troops program is a company initiative that seeks to give back full roof replacements within a 50 mile radius to our Grayson office.   If you know a Georgia Veteran in need of roofing help, or would like more information about our program CLICK HERE to learn more.
BEFORE:
AFTER: