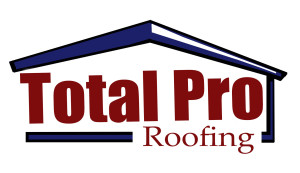 Total Pro Roofing is on a mission to give back to those who have given so much for our country with our Roofs for Troops initiative.  With the assistance of Active Heroes, who is helping us screen applications, we are searching for our next service member to honor.  These free replacements or free repairs are available to deserving Veteran or Service Members living in or near Gwinnett County, GA.  We invite those Veterans, Military Retirees, Active, Guard, and Reserve service members in need who live in Gwinnett County, GA or within 30 miles of the county to apply for a full roof replacement or repair at this link: Active Heroes – Total Pro Roofing – Application
Our ultimate goal is to honor 1 service member a month.  You can best help us reach this goal through your referrals!
We would like to thank Fox 5 Atlanta for airing information about our program. (See below video.)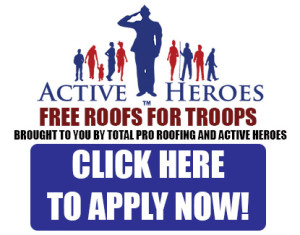 WHEN YOU CHOOSE TOTAL PRO ROOFING, A PORTION OF EVERY ROOF WE DO GOES TOWARDS A FREE ROOF REPLACEMENT FOR A DESERVING VETERAN OR SERVICE MEMBER.
"If we can help, we do. We aren't just here to put on new roofs, we are here to impact lives."  – Jason Carver (Owner, Total Pro Roofing)
Learn more about Active Heroes in the inspiring video below. We extend our gratitude for their assistance in helping us screen applications. You can also visit Active heroes online by clicking HERE.
To apply for a roof replacement or repair, please complete the application form located here:
https://activeheroes.formstack.com/forms/roofrepair_gwinnettcountyga
Save
Save
Save
Save
Save
Save
Save
Save
Save
Save
Save
Save
Save
Save
Save
Save
Save
Save
Save